COWEE GIFT SHOP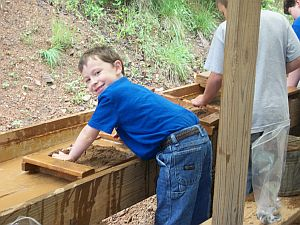 Old or new to the mining experience, we welcome you to give our place a try.
We encourage you to visit, even if it's just to learn about gem mining and all the related
activities that go along with it.
We offer the best hands on training you will ever need to begin finding gemstones.
Once you find a few, bring them into our gift shop to have them examined by one of our professional
staff to see if any can be cut into something beautiful.
We offer a year-round staff of gem-cutters, so if you decide later to have them cut, it's no problem.
Visit the jewelry page to see the most recent of our customers jewelry.
We also carry a wide selection of Gold mountings to choose from.
All are 14kt with a choice of yellow or white.
Also have a new line of Sterling Silver products in the Gift Shop!!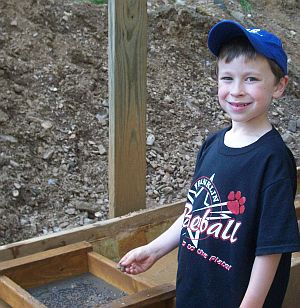 Here is a brief description of what we offer down at the mine.
Dig pile:
Whole day – $30.00
Half day – $20.00(4hrs.)
Half day digging time may be less than 4hours depending on your arrival since we close at 5pm.
The Dig Pile is strictly native dirt, right out of the mine.
We have added room for a bigger pile this year, so the supply
on the pile will be more abundant. Be sure to get there early
if you can, seating at the flume can become an issue…
Super Buckets:
You can purchase these buckets and have them mailed right to your doorstep.
That's called year-round mining made simple!
$30.00 —–(S/H $15.00) (average yield 4-6 pounds a good starter super bucket to get your feet wet…)
$50.00 —–(S/H $20.00) (average yield 10 pounds with more emeralds and better stuff for cutting…)
$100.00 —–(S/H $25.00) ( Average yield 20 pounds, bigger rubies and enough emeralds to make a person yell…)
$300.00—-(S/H $75.00) ( Average yield 50 pounds and you better have someone to help carry your gems…)
$500.00 —–(S/H $150.00) ( It's the ELITE of all our buckets. Average yield 80-90 pounds. Caution this one might make you scream…)
$1,000.00 ——-(yes, we listened to our customers and we now have the "dominator" barrel.)
All buckets have native material, plus added gems from other locations.
These are the best you will find anywhere, by both quantity and quality!
Ask any of our customers…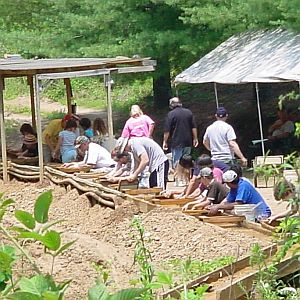 I think this could be considered a "dirty job"…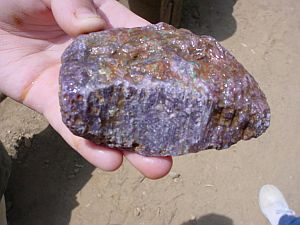 Sometimes it pays off with "Great Rewards"!!
COWEE GIFT SHOP
5315 Bryson City Rd.
Franklin, NC. 28734