COWEE GIFT SHOP

AMILY OWNED AND OPERATED SINCE 1965
OWNERS: TOM AND GINGER JOHNSON

Check out our new
ESSENTIAL OILS PAGE
Contact us to learn more about Young Living.
rolex replica


Coming soon… dvd's will be available on our place!!!
We will announce the start date to order…

We offer Native dig only AND gem buckets with added. You can have it your way at our place.

We have closed for the 2015 season, but if you still need dirt shipped to your location, we can help..
Remember when ordering your buckets, the price (is not) the weight of the bucket. Its just the amount of concentrate that determines the cost, etc..
We screen out the (plain dirt) to save on shipping fees, and ship a higher concentrate of minerals this way.
We have our alternate phone number on our answer machine if we are not in the shop during the winter months, incase we are not actually in the shop that particular day. Leave your message and we will get back asap!
Thank you for visiting our website and keep updated on our facebook page with more current information!
Looking forward to starting our 2016 season which begins March 1st!!!
We wish everyone a happy Thanksgiving, Merry Christmas and a Happy New Year!!!

For the most updated information, check out our facebook page.
COWEE GIFT SHOP
Be sure and like us for chances on free give a ways…
Click here to like us on Facebook!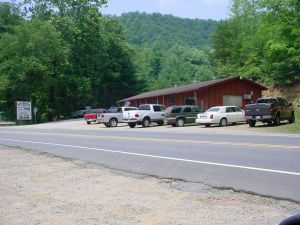 Update 6-10-11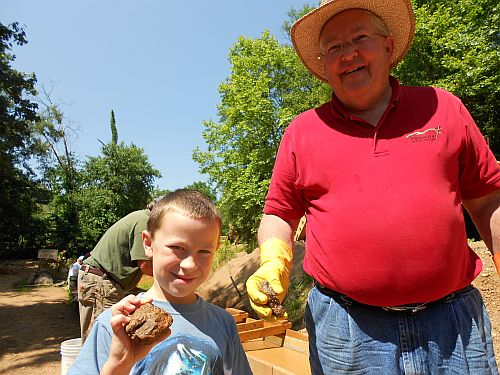 Brad and Dr. Gerald Atkins
with the big gem of the day!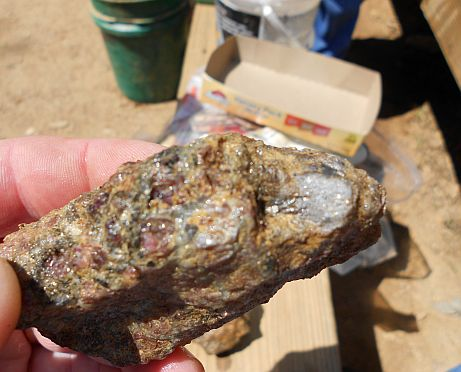 Rhodolite/Sapphire specimen!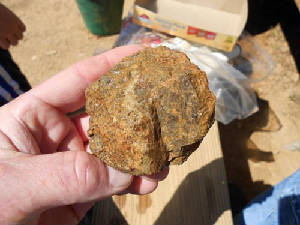 2180ct. Sapphire with small Rhodolite on outside surface!
Never seen this before, until today.
Mark your calendar for 2nd Saturday in Octoberfor our Annual Fall Festival!!!
Live Blue Grass music
Awesome BBQ
Door prizes/Raffles
and lots of Give-a-ways every hour until 5pm.
You sure won't want to miss this day of fun and excitement.
If you wish to purchase gem dirt or rough please email
at
[email protected]
or call828-524-4570
If you are traveling thru our area and need to
pick up some "dirt to go" give us a call and we can
make an appointment to meet you at the shop for pickup.
Season operating schedule: March thru November
Monday – Saturday 9:00- 5:00pm- Shop&Mine
Sunday Hours: (Mine only) – 1pm-5pm (may close early if no customers)
COWEE GIFT SHOP
5315 Bryson City Rd.
Franklin, NC. 28734